King George V instituted the Military Medal on the 25th of March 1916 due to the large demand for gallantry medals during the Great War. It was awarded to NCO's and men who had acted bravely but whose bravery was deemed to be worthy of a Distinguished Conduct Medal (See information on this site regarding the DCM)
The medal itself is silver and shows the bust of George V. The medal is easily identifiable by the reverse which has the words "For Bravery In The Field" surrounded by a wreath and surmounted the monarch's monogram and crown. It also features a blue white and red ribbon.
Awards of this medal were announced in the London Gazette but unlike the D.C.M. no citation for the action in which they were awarded were ever printed. It always worthwhile to search battalion war diaries and personal papers held at the National Archives, Kew, London to try and ascertain the action in which the medal was awarded, or why the medal was awarded. Although there is no guarantee that any records will exist.
In some cases a soldier could be awarded a second or third Military Medal in this case a laurelled bar would be attached to the ribbon of the medal for each extra award after the original Military Medal. Approximately 115,600 MM's were awarded during the Great War with 5,976 second award bars, 180 third award bars and 1 fourth award bar being issued.
As with all other medals awarded during the First World War abbreviations were used for different words such as Pte. (Private) and R. Dub. Fus. (Royal Dublin Fusiliers), however the Military Medal will also usually contain the battalion in which the man was serving when he was awarded the medal i.e. 8/R. Dub. Fus. = 8th Battalion Royal Dublin Fusiliers.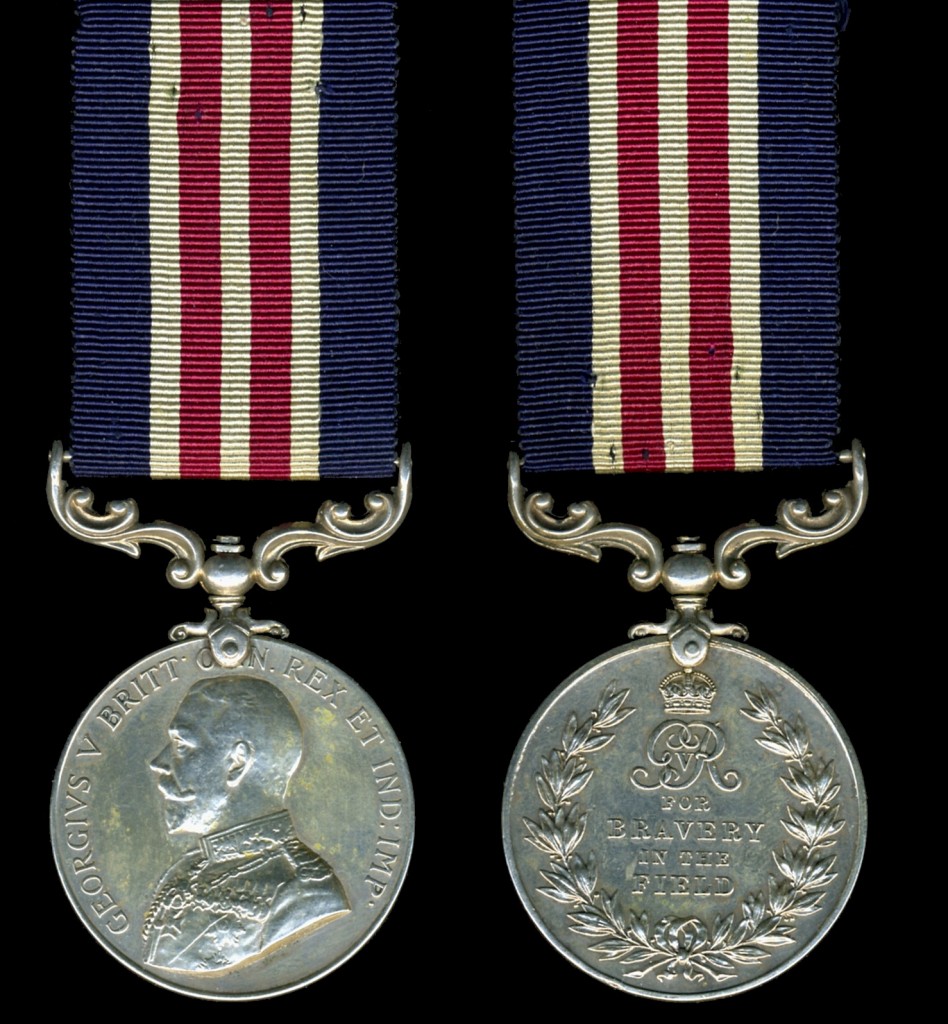 The obverse and reverse of the Military Medal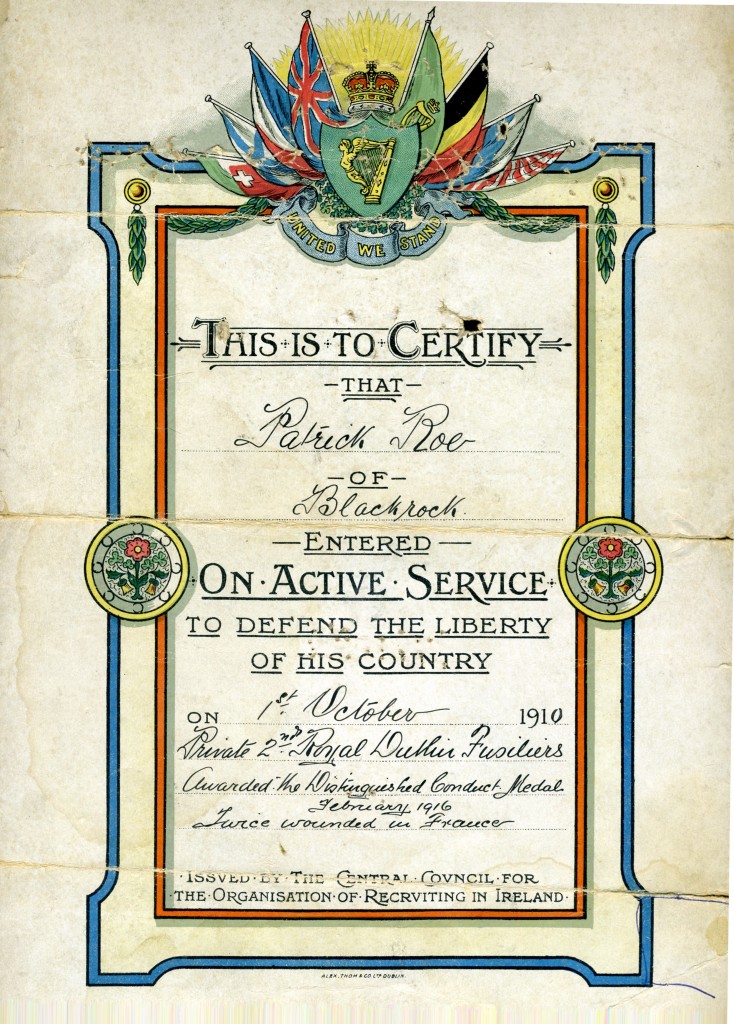 The Irish Recruitment Council of Ireland Certificate issued to Private Patrick Roe of the 2nd Battalion. It incorrectly states that he was awarded a DCM rather than a Military Medal. It is possible, as he was one of the first awarded the new medal, that his award was downgraded.