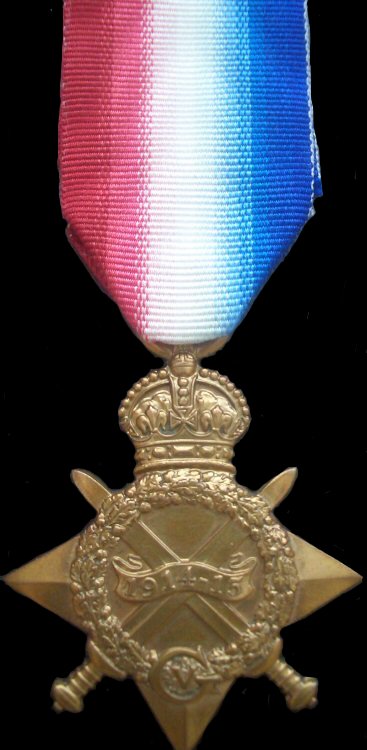 The 1914-14 Star (a different medal to the 1914 Star) was awarded by British authorities to those who served in the fighting against the Central Powers in a theatre of war between 5 August 1914 and 31 December 1915, either on land or at sea (unless the candidate had already received a 1914 Star).
The medal itself features the date 1914-15 and apart from this is identical to the 1914 star.
All of the medals were officially named with the recipient's number, rank, name and unit. (In the case of commissioned officers medals no number will be present.)
Abbreviations were used for the recipient's ranks (see full list on the website) such as Pte. (Private) and R. Dub. Fus. (Royal Dublin Fusiliers).
Approximately 2,366,000 were issued and recipients of this medal also were entitled to receive the British War Medal and Victory Medal.