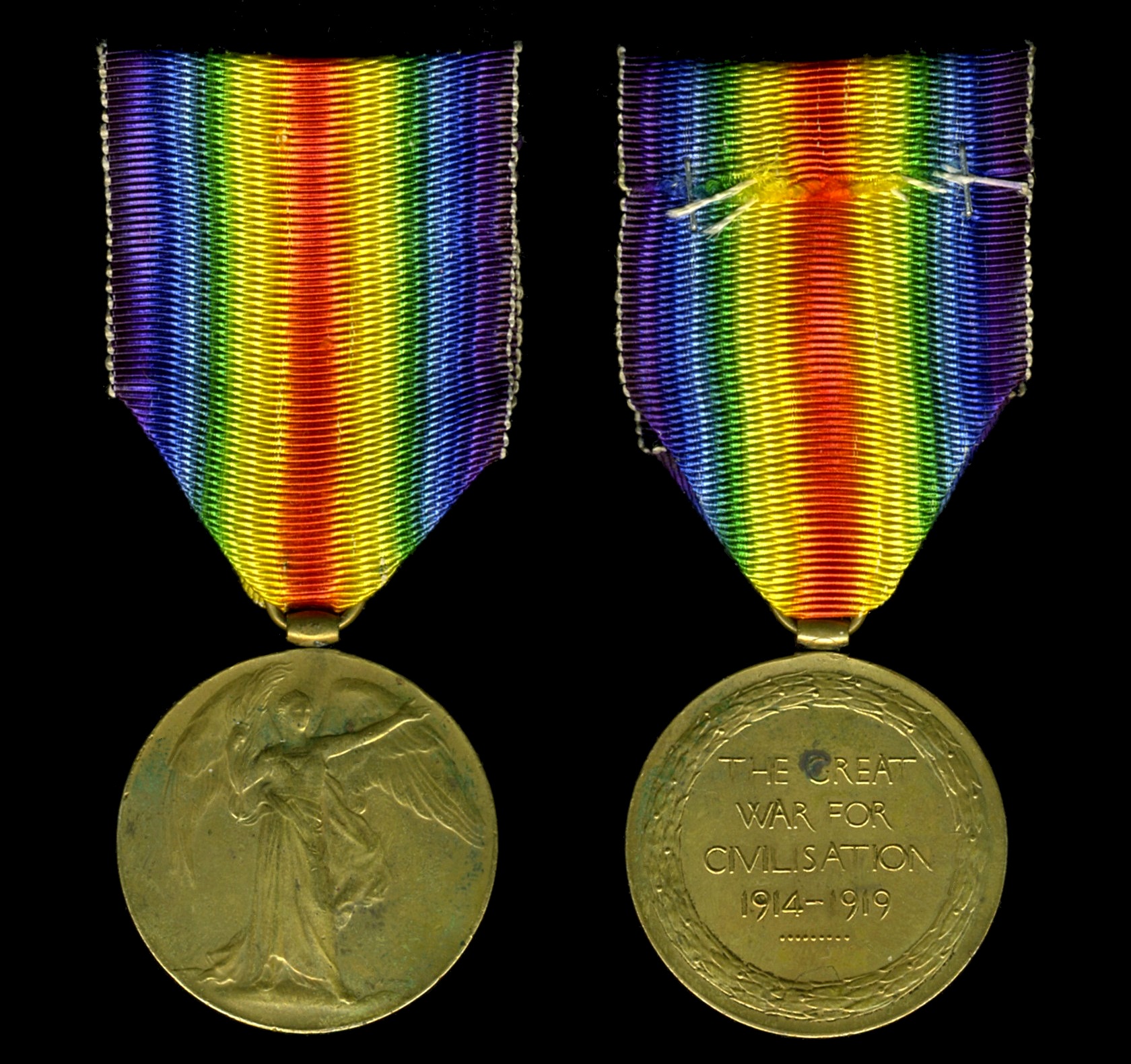 The Victory Medal was instituted following an agreement by fourteen Allied powers in 1919 and was awarded by each of those powers to all those who had served in the armed forces, as well as to civilians contracted to the armed services.
The medal is golden coloured and features the figure of Victory on the obverse.
The medal was always awarded in conjunction with at least one of the other British medals (1914 star, 1914-15 star, British War Medal). All of the medals were officially named with the recipient's number, rank, name and unit. (In the case of commissioned officers medals no number will be present.)
Abbreviations were used for the recipient's ranks (see full list on the website) such as Pte. (Private) and R. Dub. Fus. (Royal Dublin Fusiliers). Approximately 5,725,000 were issued.